SERVICES
We Can Do it All
ShawLuxe Premier Renovations specializes in transforming your vision for the perfect space into reality.
Interiors
∙ Professional Painting & Finishes ∙ Luxe Remodels & Renovations ∙ Tile, Drywall, & Electrical ∙ Interior Design ∙
Exteriors
∙ Professional Painting & Staining ∙ Repairs & Renovations ∙ Decks & Fences ∙
Kitchen Cabinets
Masterfully enhance your kitchen!
Remodels
Kitchen, baths, basements, and more – we provide top-quality work in the best timely manner!
Flooring
All Flooring surfaces for your dream home!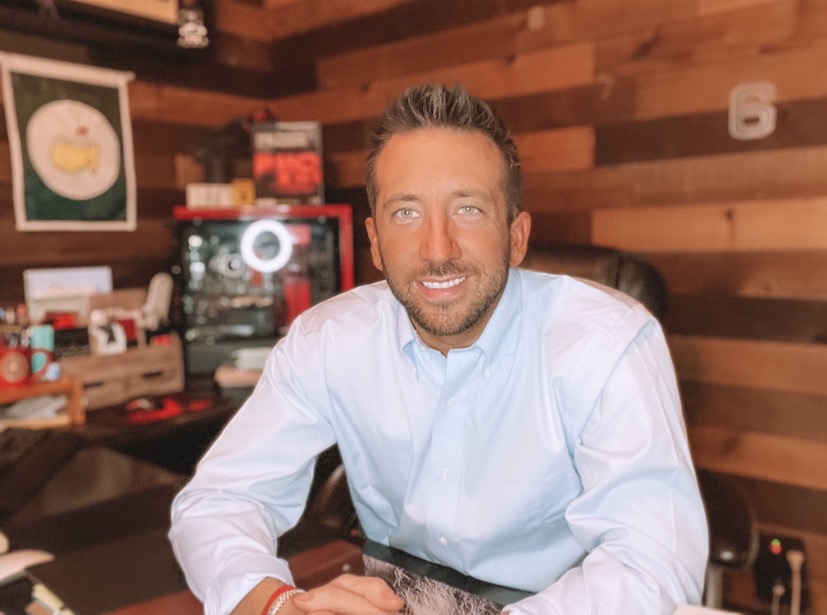 Meet the Founder
"The days of dreading your upcoming home remodel or renovation is over. We believe this transformation should be fun, positive, and rewarding! When you're looking for a top-quality job in the best timely manner, we are your guys."
– Brett Shaw
"My parents hired Brett and his team to get their house ready to be put on the market and have zero complaints! They credit his knowledge and customer service, as my dad felt he was one of the easiest people to work with. My parents had a particular list of things needed to get done and fixed per room, this team was able to complete everything and bring the best possible look to the house. They would highly recommend [ShawLuxe] to anyone and are even considering using them on their new house for touch ups! (Also, the cute dog doesn't hurt if you get to sneak a peek)"
"I can't say enough good things about this company. Brett and his crew have helped with several family projects so far and I'd have to say, we won't go with anyone else from now on. Their painting skills and knowledge about the trade is unmatched. They are courteous, professional and fast. Look them up for your painting projects and more!"
"Brett Shaw and his staff at [ShawLuxe Premier Renovations] did a terrific job in painting the outside wooden surfaces of our church building last summer. The work was well done and they took extra care to cover our landscaping as well as the stone exterior so those areas were protected. We chose a basic color with two accents, which they carefully applied and properly finished. Brett is a pleasure to work with and I'm very pleased with the results."
"Brett Shaw & his crew did a great job painting. He is very professional, has reasonable rates, & is easy to work with. We would recommend him to anybody."
"I hired Brett for an exterior paint job of my home. I couldn't be more pleased. Brett's estimate was fair, started the job when promised and finished on time. Each night, the job site was cleaned up and my property well respected. Brett took personal interest in my job and wanted to do a really good job.
"ShawLuxe Premier Renovations did a whole house painting for me in may 2013. The owner Brett Shaw was personally there doing the work each day. He did a fantastic job from start to finish. He took the time to help me visualize the colors before starting. Once he started he was quick and efficient. He was very respectful of my home while I was at work getting the job done, so I could come home to a clean house. He didn't leave supplies all over the house or leave a mess. When it was all said and done I couldn't believe it was the same house. He did great work at a fair price. I would recommend him to anyone. If you don't have a ShawLuxe paint job you simply don't have the best."
"Brett and his crew were amazing to work with, and we'll definitely hire him again!!! I had the unfortunate pleasure of using a different painting contractor for the interior of our home, and decided to find someone else to paint the exterior. ShawLuxe was recommended to me by a friend in the area, and they were spot on. They were wonderful to work with...they showed up on time and completed the work per the plan, they ensured we were happy with the product and color, and went above and beyond to make things just right for us. You won't find attention to detail or customer service with other contractors. Your calls and texts will be answered in a timely manner. You will be well informed on the products and types of paints being used. You will be pleased with the level of professionalism from the crews working at your house. You will be happy to see that they do things right the first time. You will be surprised at how clean they leave your space when they are done. And most importantly, you won't be able to find anything wrong with the work when they are complete."
"Quality, reliability, cleanliness, and the desire to meet and exceed our expectations was our experience in working with Brett Shaw and his staff! We hired Brett and ShawLuxe to paint our kitchen cabinets. The work was completed within days with little disruption. Brett worked with us to make sure we were completely pleased with the final product. We wholeheartedly recommend ShawLuxe Premier Renovations!!"
"What thorough service!! Brett and his crew went above and beyond service and expectations. Couldn't be more pleased and highly recommend. Brett's customer service and eccentric attitude really sets him apart from the competition. Great work!"
"After living in our house for a little over Seven years, decided to finally do an entire interior re-paint! After having many painting businesses from Champaign/Urbana come out and offer estimates, we decided on ShawLuxe Premier Painting! Not only did they give a free, reasonable estimate, but they offered free color samples, and showed that they are very customer friendly and all about customer satisfaction! After hiring, they were able to paint the entire interior of our house in Five days, while doing top of the line work, and building a great customer friendship! I can honestly say that our house is cleaner after they finished the job then before they started! They are extremely accountable when it comes to timing, their professional services, to their final walk throughs! I have no doubts in the choice I made and wish them the absolute best! When they finished my job, I'm able to say that I made some great new friends and was sad to see the leave! I look forward to using them in the future for any possible painting needs, and hope others consider them for future work! You can't go wrong, and Shaw's Premier doesn't accept payment from clients until you are 110% satisfied with their work/services! Thanks for the new look and making my place look like brand new!"
"I'm so glad we hired Brett at ShawLuxe. He did a fantastic job on our deck. Brett's understanding of paints and stains led him realize a true stain wasn't on our deck. He worked that much harder to prep our deck, ensuring it came out perfectly. Brett is an extremely hard worker, talented, and reasonably priced. I will hire him again for our next painting project!"